Gloria is the newest Latvian Lovely to arrive in London (Try saying that after a drink or two!) She's after a good time, and she's here for a while. So what are you going to do? Are you going to take her out to dinner? Or just go along to her South Kensington apartment? Either is fine with her. She's very entertaining! Call Babylon now!
Call Babylon Girls - 24 hours - +44(0)7919 077 777
info@Babylongirls.co.uk
Stay up to date with our latest news and competitions via Twitter: @Babylon_Girls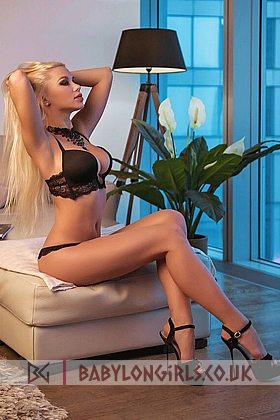 Babylon Girls – 24 hour London escorts – has been one of the most popular agencies, ever since it's inception back in 2005. Since then we have represented a vast number of High Class Models, Party Girls, mature escorts and many more varieties. We are also one of London's only escort agencies that have escorts for girls; meaning that the companions you see in that category, specialise in seeing other women!
Whether you want duo London escort experiences, BDSM escorts, or you would simply like to take some advice and book from our client recommended escort gallery, you will find a category that suits your needs at Babylon Girls.